Here is a quickie featuring ten albums from the last couple of months you may have missed... but that you should not continue to miss... if you can help it.
01)
Bill Callahan
- Sometimes I Wish We Were an Eagle (Drag City)
Second effort under his own name after retiring the
Smog
pseudomnym. This is a little more sedate and tuneful affair with strings and brass and the whole shmear. Like most of Callahan's albums what's going on takes a few listens to sink in... I think it's mostly about loss and spirit guides, but it could just be about a walk in the woods. You be the judges.
02)
Rick White Album
- 137 (Blue Fog)
Another gentleman whose been using his own name, instead of the
Eric's Trip
or
Elevator
variations. Like the previous couple on Blue Fog it slides back and forth across the many heavy psychedelic sounds from the repertoire.
03)
Bowerbirds
- Upper Air (Dead Oceans)
Second album from the guitar, accordion and bass drum trio. It's more assured and deeper lyrically but with all the sweet melodies you demand. Fans of Decemberists who found the last albums too "conceptual" take note... but shame on you, though.
04)
Desolation Wilderness
- New Universe (K)
Because you can never have too much Beach Boys, Velvet Underground or Damon & Naomi these young men have seen fit to combine all three and save you countless listening hours.
05)
Helado Negro
- Awe Owe (Asthmatic Kitty)
Savath and Savalas
/
Prefuse 73
collaborator Roberto Carlos Lange drops his first indie Tropacalia album... and it's a good one. It's got the historical
Os Mutantes
and
Antonio Carlos Jobim
touches with little bits of tasteful electronics to get modernistic with it. Helado Negro = Black Ice Cream.
06)
Lightning Dust
- Infinite Light (Jagjaguwar)
Second side project album by Joshua and Amber from Black Mountain. Sounds are more varied and less mournful, though gray clouds persist at the horizon.
07)
Throw Me the Statue
- Creaturesque (Secretly Canadian)
I know there was an odd spike in local popularity for TMTS when their debut came... and this follow-up does not disappoint. Nothing that worked last time has been discarded, only polished a little and with hints of Weezer and Joe Jackson to keep all the sad sacks happy. Problematically.
08)
Ramona Falls
- Intuit (Barsuk)
The three guys in
Menomena
are all infuriatingly talented and multi-instrumental. This first side project from Brent Knopt is rife with guests and therefore sounds not so much like his parent band and more like all the good things about the 80s that most bands trying to sound 80s-ish miss.
09)
Ohbijou
- Beacons (Last Gang)
It's just as cute as their last one, but ten times more ass-kicking. Get it in prep for their late October appearence w/ The Acorn at The Charlotte St. Art Centre.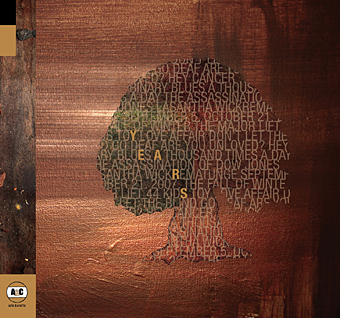 10)
Years
- S/T (Arts and Crafts)
Where
Kevin Drew
and
Brendan Canning
hogged all the
Broken Social Scene
side project attention last year... this year Charles Spearin and now Ohad Benchetrit (both also of Do Make Say Think) have cool and intriguingly left field albums. Ohad is Years and his instrumental album is the sort of acoustic vs. electronic mixdown that you'd normally get from more high brow labels like Häpna or Type... isn't it nice when you can buy domestic, though?